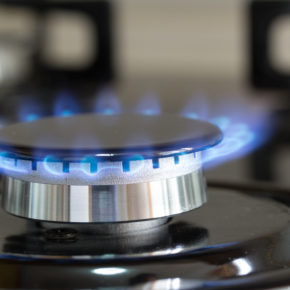 Posted on: 11. 16. 17
Helping your facility mine for compressed natural gas is one of the top priorities of Pro Gas LLC. From the company rush of acquiring the right equipment and finding the right place to mine for this resource, it is safe to say that the production of natural gas is an important factor in our modern society.
With such popularity of mining plays throughout the states, we created a list of some of the top uses for natural gas and how it makes our world go around.
1) Using Gas in the Home
In our homes, we end up utilizing the material every day. The electric power sector of our society puts natural gas to use to generate electricity. In fact, the electric power industry was the largest consumer of natural gas as of 2013. Around 34 percent of natural gas consumption is used to make the electricity that is used in both residential and commercial buildings throughout the United States.
Aside from electricity, the residential sector of society uses natural gas to heat up buildings, water, cook meals, and dry clothing. Pretty much anything that needs to be done in the home or commercial building that involves heat, is able to get done thanks to the production of natural gas.
2) Use in Industrial Sector
The industrial sector makes similar use of natural gas liquids as a fuel for process heating and raw material to produce chemicals, fertilizer, and hydrogen. Other industrial needs that the resource fills includes it being an ingredient for:
Antifreeze
Plastics
Pharmaceuticals
Fabrics
Ammonia
Methanol
Ethane
Propane
Natural gas is an extremely diverse product, and the manufacturing industry has made great use of it as a heating source when making glass, steel, brick, and other everyday items that make up the fabric of our lives.
3) Transportation
Probably one of the biggest uses comes from using the material as vehicle fuel. In recent years natural gas liquids have proven to have had a significant advantage in vehicles over standard gasoline and diesel fuel.
According to studies, vehicles that utilized natural gasses emitted 60-90 percent less smog producing pollutants and 30-40 percent less in greenhouse gas emissions.
Also, with its production and distribution within the United States, the cost for its use in transportation vehicles is substantially less than gas that is imported from other nations.
Pro-Gas, LLC Provides Oil and Gas Tools and Equipment
If you are a member of the production industry that wants the highest-quality equipment for your facilities, give Pro-Gas a call today. We provide the industry with state-of-the-art equipment like JT Skids, portable NGL storage, natural gas coolers, and much more. Call us to find out more about our services and the equipment that we offer the industry.