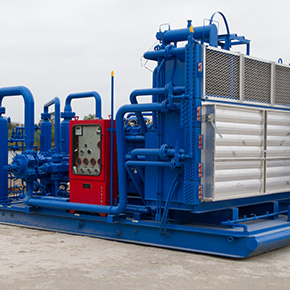 Pro-Gas Services Offers Unique Compressed Natural Gas Packages
Adaptable for both low and high-pressure applications, Pro-Gas Services offers a 4-stage, multi-service natural gas liquids compressor that meets the highest industry standards for ensuring that your production job is carried out correctly.
Adaptable for Low and High Pressures
Whether you need to save money by using a low-pressure air compressor in a high ratio valve application, or you need a high-pressure air compressor to tackle your job, Pro-Gas Services offers compressors that can handle the pressure of any oil and gas facility requirement.
Safety and Environmental Regulations Matter
At Pro-Gas Services, we understand how important safety and environmental regulations are to a functioning production facility.  Our compressors come prepared to meet the stringent safety and environmental requirements to ensure that your job with our oil and gas tools and equipment is both sustainable and efficient.
Vapor Recovery Unit with Pro-Gas
Our Vapor Recovery Unit compressors are available in both gas and electric options and even come with the option to be trailer mounted for specific conditions.  Not only do VRUs reduce air pollution emissions and reduce risks associated with greenhouse gas emissions, but a Vapor Recovery Unit can also be a way to make money for a facility by increasing the facility's total volume of product sold.
Maximize your Operation with Our Compressed Natural Gas Packages
Looking to maximize your collection of compressed natural gas? Our 4-stage, multi-service compressor package not only includes vapor recovery service, and maximized wellhead revenue potential for production facilities, but can also be operated under a wide range of production conditions.
Give Pro-Gas Services a call today and find out more about our competitive and efficient compression packages.