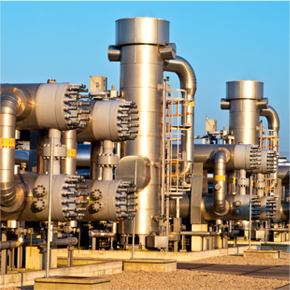 Posted on: 10. 31. 14
Goals At Pro-Gas Services, LLC
Originally formed by a group of oil and gas professionals with over 90 years of combined experience in the industry. Pro-Gas Services, LLC's goal is to provide precise problem solving services in a wise manner to maximize wellhead revenues for our customers, all while providing a well site that is environmentally friendly.
Our complete line of oil and gas equipment is not only high-quality, but we will also provide maintenance in a timely and efficient manner to ensure maximum runtime and reliability for your company.
Pro-Gas Services, LLC  Oil and Gas Industry Equipment & Services:
Fuel Gas Conditioning /JT Skids – Available in 500, 1,500, and 3,000 MFCD capacities, all JT Skids have a 10-1 turn down. Our JT Skids will help your company maximize NGL recoveries by achieving as low as negative 50 degrees Fahrenheit temperatures, provide lower BTU fuel for both wellhead and field operations, and due to lowering the BTU they can increase horsepower and decrease maintenance.
Dual Fuel / Bi-Fuel Gas Treatment – We have designed and implemented "The Fuel Genie" and this is a system that offers treatment skids in two different models, which can be trailer mounted. Both the Fuel Genie 1 and 2 are available in three different MFCD capacities: 500, 1,500, and 3,000. At Pro-Gas Services, we manufacture these with the metallurgy capable of -50 degrees Fahrenheit, and to produce quality fuel to an engine source if needed.
Portable NGL Storage – We offer portable NGL Tanks that are 18,000 gallons, which are easy to install and are skid mounted with all loading accessories on skid.
Gas Coolers – We provide two different types of gas coolers; the two types available as the EH-60 Gas Cooler (designed for up to 5 MMSCFD) and the EH-108 Cooler (designed for up to 20 MMSCFD).
Production Facility Equipment – We offer a wide range of oil and gas production facility equipment to meet the needs of all types of companies in the industry including production separators, dehydration units, B-Tex systems, tanks, and filter separators.
Vapor Recovery Compression – Our VRU compressors area available as trailer mounted, gas, or electric driven that offer many important and useful design features.
Compression Packages – Our 4-stage multi-service compressor is adaptable for low and high pressure applications, can be operated in a wide range of conditions, maximizes wellhead revenues, meets safety and environmental regulation requirements, and includes one vapory recovery service.
With the many oil and gas tools and equipment options provided by Pro-Gas Services, LLC, you will have an industry expert partner to provide efficient, problem solving solutions, no matter the level, capacity, or application of your oil or gas company. From equipment designed and manufacture with only high-quality materials to reliable maintenance services from expert technicians to maximum performance results, Pro-Gas Services is your oil and gas equipment solutions partner.
Give us a call for more information about the equipment and services we provide or to inquire about how we can help maximize performance, safety, and revenues, simply complete our form on the RFQ page.