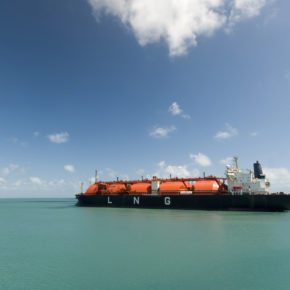 Posted on: 01. 12. 18
Liquefied natural gas, also known as NGLs in the oil and gas industry is natural gas that has been turned into liquid form for several reasons, from safety to transport. NGLs are common in the industry and society as a whole, but many people don't know all of the facts about this production good that we use on a daily basis. Here are some of the little-known facts about NGLs and why natural gas is even liquefied in the first place.
Why Liquefy It?
When natural gas is in its gaseous state it is a hazard. There are many reasons to liquefy it, but safety is really one of the main ones. The liquefication process cools and removes certain components that can cause safety complications like dust, acid gases, helium, water, and heavy hydrocarbons. While in its gaseous state, the material is odorless, colorless, and non-toxic. However, the dangers of natural gases lie in flammability, freezing, and asphyxia.
Also, Liquefied Natural Gas is easier to use in daily life as a product that powers cars and facilities alike.
Shipping Safety with Liquefied Natural Gas
NGL are usually created in order to transport natural gas to markets. Once they are shipped these gases are usually regasified and distributed throughout the pipeline. Ships that carry out natural gas shipments are equipped with state-of-the-art leak detection technology, emergency shutdown systems, advanced radar, and other technologies that ensure that there will be safe and secure transport of the goods.
With a double hull and heavy insulation, these ships are built so that the transported natural gases are not stored under pressure, and all of the crew is alerted that there are potentially hazardous materials on-board.
Did You Know About Regasification Terminals?
Once natural gas liquids hit their arrival site, they are sent to import and regasification terminals. These areas are plants that are built to store and process NGLs safely. These facilities come with extensive safety systems like:
Spill containment
Methane detectors
Fire detection
Suppression equipment
The industry surrounding liquefied natural gases provides its workers with appropriate security, planning, prevention and more to significantly reduce risks when working with this substance. They are also in close coordination with local state and federal authorities, since they are the regulators in charge of putting natural gases through to the public.
Need Your NGLs Mobile? Pro-Gas can Help
Throughout the world, there is an enormous amount of natural gas that can be put to good use for the public. However, in order to safely transport product across oceans, they first must be liquefied and cooled using gas coolers. If you are a facility owner that is facing a need to liquefy your gas products, then Pro-Gas, LLC has some solutions that will keep your gas flowing.
Using our gas coolers, you can help meet the stringent temperature requirements of liquefied natural gas. We also have the capabilities to make your NGLs go mobile through the use of our natural gas liquid JT skids. Get in touch with us today to find out more about our services and products.