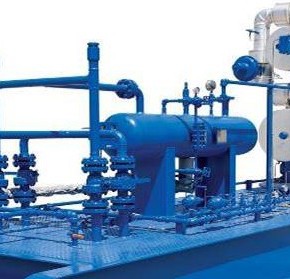 Posted on: 10. 16. 17
In the fuel gas conditioning skid industry there are often issues that have to do with lack of manpower or down time that is due to rich gas or simply immovable equipment from site to site. Other problems that the industry faces include poor engine performance and lack of adequate fixes due to poor mobility.
What may seem like a small issue in most industries is a huge issue in ours. These malfunctions mean that there is massive loss of revenue involved for the businesses that rely on equipment to be versatile.
Pro-Gas, LLC has the solution to these issues with mounted JT Skids and Fuel Gas Conditioning Skids. By keeping your equipment on trailer mounted skids you are essentially utilizing a low-profile, mobile platform that has been useful for large and heavy machinery since World War II.
JT Skids Create a Unique Experience
JT Skids offer a unique design that can easily help improve the productivity of your oil and natural gas facility. Not only are JT skids mounted for easy mobilization and installation at a facility, but they also provide the best in fuel conditioning for your facility.
Pro-Gas Fuel Gas Conditioner Skids give your facility the opportunity to maximize NGL recoveries. This is accomplished through the machine reaching temperatures as low as -50 degrees Fahrenheit.
Maximize Revenue and Lower Maintenance with JT Skids
By lowering the BTU in our Pro-Gas Fuel Gas Conditioning Skid your facility will not only increase the horsepower of its machinery, but it will also see a decrease in maintenance. This skid functions as a supply and demand product. What this means is that the amount of fuel gas that is processed will be dictated by the demand of the product. This helps your facility maximize revenue as well as save on wasted energy.
Get a Pro-Gas Fuel Conditioner Skid and Witness its Quality
If you are in the oil and natural gas industry and are tired of working with heavy equipment that is both immobile and wasteful, contact Pro-Gas LLC today. The team at Pro-Gas will be happy to teach you more about our JT Skid design and how the Pro-Gas Fuel Conditioning Skid will be able to make your gas stream and your efforts more profitable.